Automotive Technology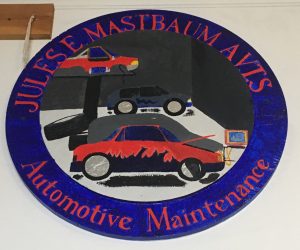 Do you love cars? Are you interested in learning about how they work? 
Students who are drawn to understanding how vehicles work and the science behind all things automotive can learn the skills to repair, service and maintain all types of automobiles.
Automotive Technology prepares students with the technical know-how and skills required to service and maintain automobiles. This program focuses on diagnosing and testing malfunctions in and repair of engines, fuel, electrical, cooling and brake systems and drive-train and suspension systems.
Learn to use industry-standard equipment including hand and power tools, tire changer, wheel balancer, brake lathe, alignment machine, charging system tester, etc.
Students have access to professional technical repair information and will learn the PA State Inspection procedures.
Students who excel in the auto tech program can be recommended by their teacher to earn up to nine (9) college credits upon enrolling in colleges like CCP, Penn College of Technology, and Thaddeus Stevens.
Certifications: 
ASE/EPA Section 609 Refrigerant, Automotive Service Safety, Automotive Service Pollution Prevention, Collision Repair Safety, Collision Repair Pollution Prevention, Supervisor's Course, Land that Job! Building a Resume, Land That Job: Interview Skills for Automotive Students, WD-40: Cleaning, Storage, and Maintenance of Tools and Equipment, Ethics and YOU in the Automotive Industry, Preparing a Vehicle for Service and Working with Customers, Time for a Team Huddle! Running Successful Team Meetings, Valvoline: Motor Oil 101, Valvoline: Automotive Fluids 101, Valvoline: Automotive Chemicals 101
Career Opportunities:
with 4-year college degrees or higher
Automotive Engineering Technologist
with 2-year college degrees
Alternative Fuel Vehicle Technologist
Marine Mechanic Technologist
Auto Technician
Events:
Philadelphia International Auto Show in February.
All-City Auto Skills Technical Competitions, where the winners go to the state competition for SkillsUSA in Hershey, PA.
Trips:
SEPTA
Auto Dealerships
Fleet shops
Tours of trade schools like ATC, UTI, and Lincoln Tech.
Instructors: Mr. Patrick Peiffer